Virbac is delighted to announce the arrival of VeggieDent® Zen, new multi-functional chews designed specifically for dogs who need a little extra help in daily relaxation. VeggieDent® Zen provides all the same dental benefits as VeggieDent® FR3SH Dental Chews, with FR3SH technology that targets the causes of halitosis in dogs, but also includes L-theanine.
L-theanine is an amino acid that is known to positively influence GABA levels in the brain to help reduce anxiety and increase mental focus. One VeggieDent® Zen chew daily can help to calm and reduce anxiety in dogs whilst conveniently providing regular oral care.
A healthy chew for dogs, VeggieDent® Zen is free from GMO corn, wheat, gluten, meat and contains no colourants or artificial ingredients. The new chews also hold the Veterinary Oral Health Council (VOHC) seal for tartar control.
'Dental chews are a great way for pet owners to provide passive dental care at home' said Claire Lewis, Product Manager at Virbac. 'With VeggieDent® Zen we are pleased to be able to offer pet owners a convenient, multi-functional approach to supporting their pet's health and well-being' she adds.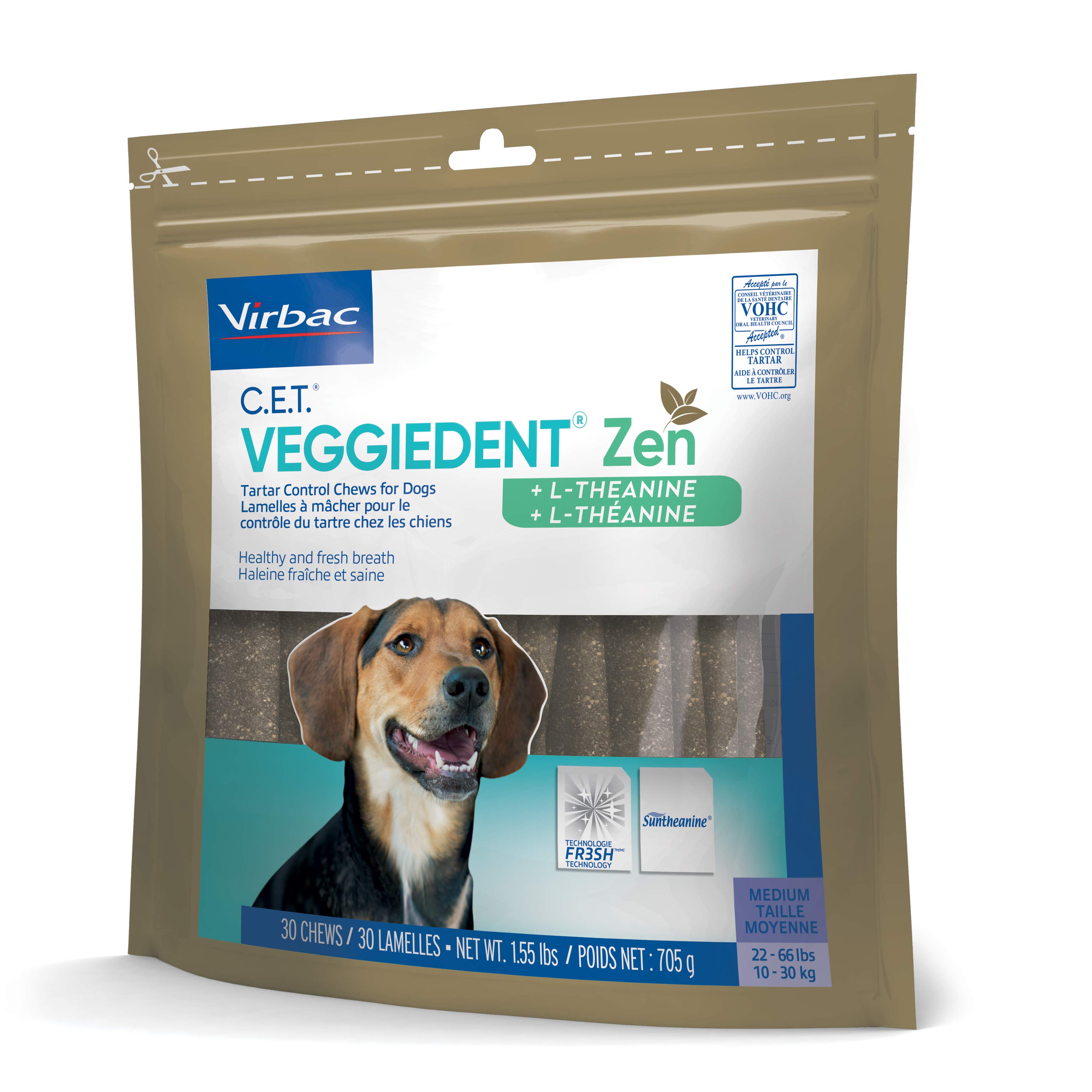 VeggieDent® Zen Dental Chews are available in 4 chew sizes (Extra-Small, Small, Medium & Large).