Indorex® Defence - the UK's no. 1 household flea spray* has been voted by the readers of Your Dog Magazine as The Best Flea product for the Home 2023, making it an amazing run of 15 years as the favourite product to help manage flea infestations. The readers of Your Cat have also shown their continued love of the product by giving it their top vote for the 11th year running!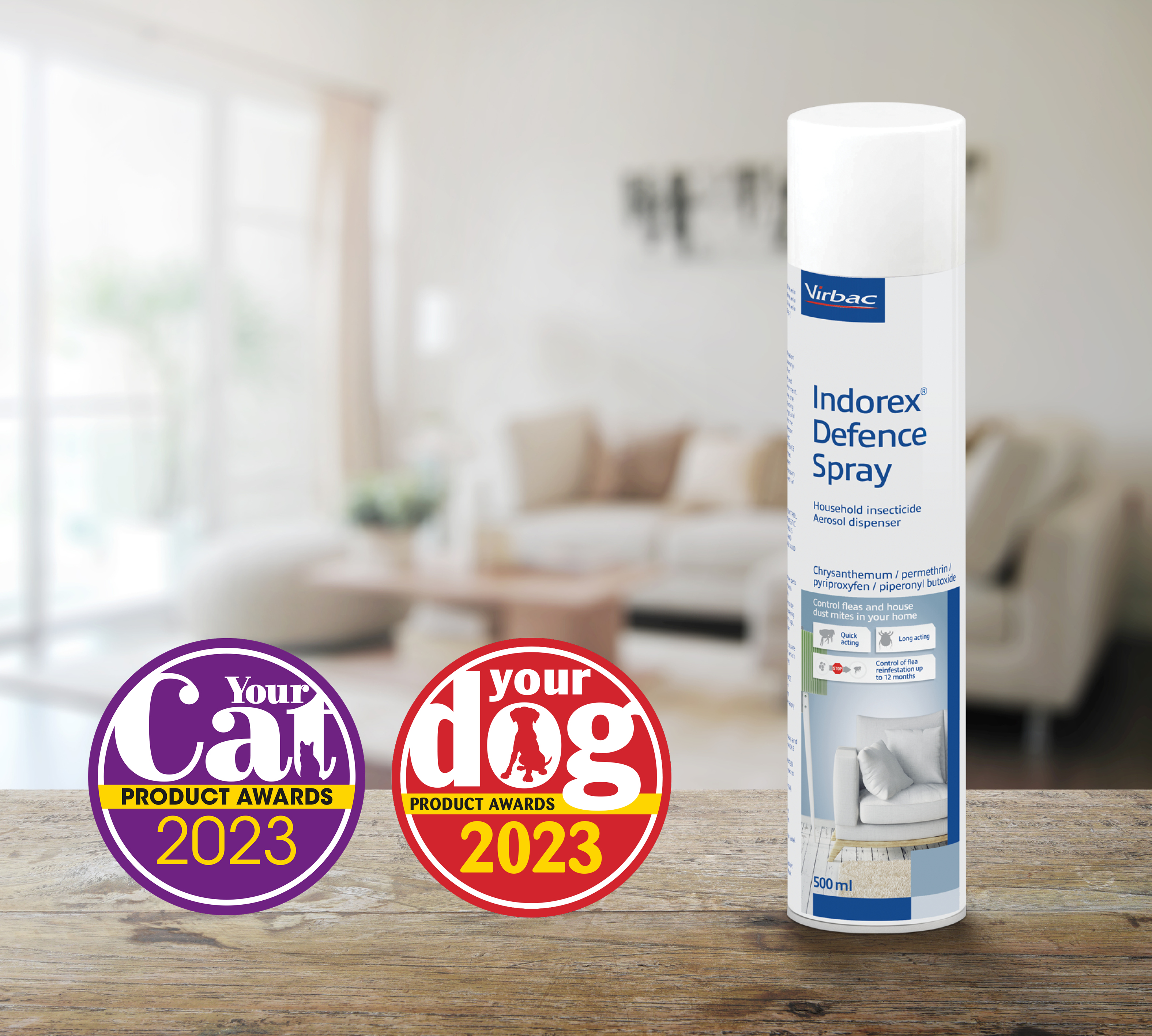 Our award-winning flea spray continues to be at the top of pet owners lists of products to help prevent flea infestations within the home and has become synonymous with quality and reliability making it one of the most trusted brands on the market today.
Indorex® Defence helps to control house dust mites and kills adult fleas on contact for up to 2 months after application, thanks to its unique adulticide formulation. Pet owners can be reassured too by the continuous protection against fleas Indorex® Defence provides by preventing the development of flea eggs and larvae for up to 12 months.
Claire Lewis, Product Manager at Virbac states; "We are delighted to have won this award which is voted by the readers of Your Dog and Your Cat again! The award really demonstrates that pet owners are confident that our product can be relied upon to help protect their homes all year round".
To learn more about Indorex® Defence click here.
* Kynetec VetTrak Data December 2022 (veterinary channel sales)