For the 13th year running the brand Indorex® - the UK's number 1 household flea spray* from Virbac, has been voted by the readers of Your Dog Magazine as 'The Best Flea Product for the Home' 2021! Your Cat readers also confirmed that Indorex® is their firm favourite, winning their award for the 9th year running!
Regular treatment for the pet and effective environmental control provides a proactive and integrated approach to flea control and is the best way to protect pets from these common parasites. 95% of any flea population lives in the environment, with just 5% on the pet itself, so the use of a good household flea spray is the only way to achieve total flea control.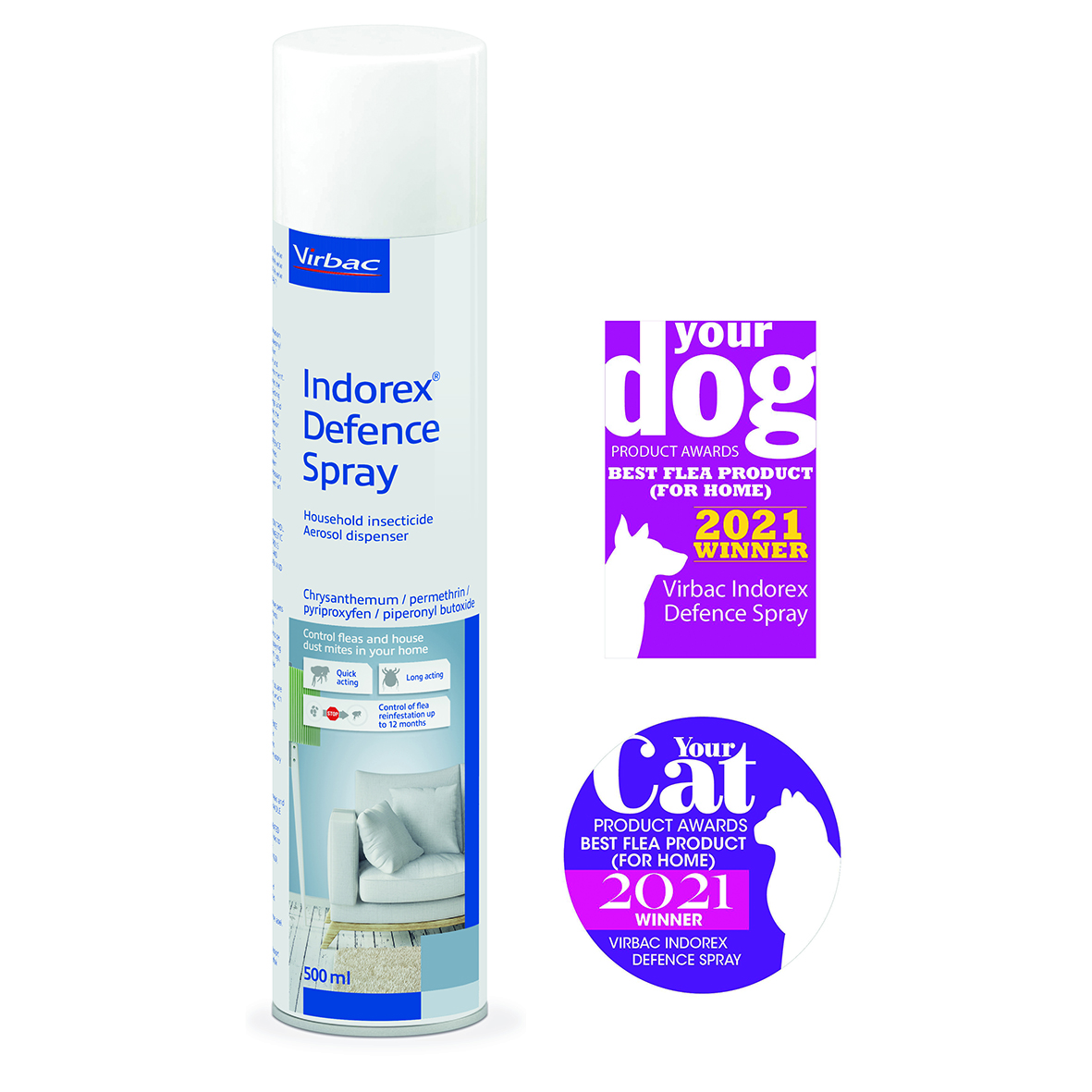 'We are delighted that Indorex® Defence has the overwhelming confidence of Your Dog and Your Cat readers' who have once again voted Indorex as the number one go-to choice for household flea spray' said Claire Lewis, Product Manager at Virbac. 'It's important to remember that our nicely heated homes provide the perfect environment for fleas all year round and Indorex's 12-month activity makes ​it the perfect partner in the fight against fleas'.
Indorex® Defence helps to control house dust mites and kills adult fleas on contact for up to 2 months after application, thanks to its unique adulticide formulation. Pet owners can be reassured too by the continuous protection against fleas Indorex provides by preventing the development of flea eggs and larvae for up to 12 months.
*Kynetec VetTrak Sales Data, January 2020
------
Indorex® Defence Spray 500ml contains pyriproxyfen 0.02%, permethrin 0.83%, piperonyl butoxide 1.76% and Chrysanthemum cinerariaefolium 0.1%. This product is approved under the Control of Pesticides Regulations (HSE 10590) for use as directed.