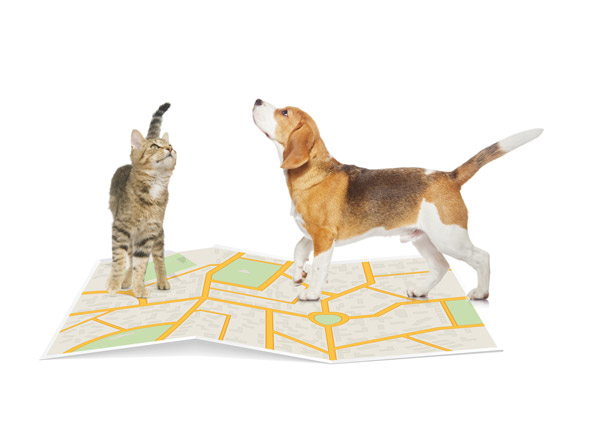 Identi­fication and traceability is an important part of responsible pet ownership. It provides permanent identi­fication for your pet and gives them the best chance of being reunited with you should they happen to go missing.
Virtually any pet can be ­ fitted with an identity microchip – including dogs, cats, horses, rabbits, snakes, parrots, fish and even tortoises! Every year thousands of pets are reunited with their owners because they have been microchipped.
What is a microchip and how does microchipping work?
A microchip is about the size of a grain of rice, and is implanted just under the skin of dogs and cats. The chip is implanted by an injection between the shoulder blades. The microchip is pre-programmed with an identification number that is read by a microchip scanner. This identi­fication number is registered on a database.
Compulsory microchipping laws
In April 2016 the law was changed so that all dog owners in England, Scotland and Wales must have their dog's microchipped and recorded with a government compliant microchip database. Dog breeders, meanwhile, must ensure that puppies are microchipped and recorded by the time they are eight weeks old and before they are sold.
In Northern Ireland compulsory microchipping became a requirement for a dog licence from April 2012 under the Dogs (Amendment) Act (NI) 2011. Full information on compulsory microchipping can be found on www.gov.uk
Travelling with your pet
Since 2012, if you travel with your pet, all dogs, cats and pet ferrets entering the UK from an EU or approved third country must:
Be microchipped
Be vaccinated against rabies and have waited 21 days after vaccination before entering the UK
Be treated for tapeworm 24 -120 hours before entry (dogs only)
Have an EU pet passport
What to do if your pet is lost or missing
Thoroughly check your own property­ first. Look in cosy places, under beds, in wardrobes and anywhere else your pet may think it could get some rest, or could be stressed and in hiding
Ask your neighbours to check their sheds, garages, conservatories, greenhouses or anywhere else sheltered. If they have left a door open and then locked it without checking, it is possible your lost pet could be trapped inside.
Search your neighbourhood, leaving the description of your missing pet and your contact details with as many people as possible. Remember to speak to any postmen, or other service personnel that cover a wide area.
Call your vet, local animal warden and local animal welfare centres.
Place missing pet posters everywhere you can. Local shops, vets, lamp-posts, restaurants, supermarkets.
Contact your local radio station and newspaper and ask them to put out a message for you.
Visit other lost and found pet websites, and register your pet with as many as possible.
If you are trying to find a lost dog – walk around the area the dog went missing with a lead, some treats and maybe the dog's favourite toy. The scents of all these things may bring your lost dog back to you.