Virbac is delighted to announce the addition of eggshell membrane to the VETERINARY HPM Joint & Mobility Clinical Diet, an innovative ingredient scientifically proven to be highly effective in reducing joint discomfort in dogs, demonstrating results in just 6 weeks (1).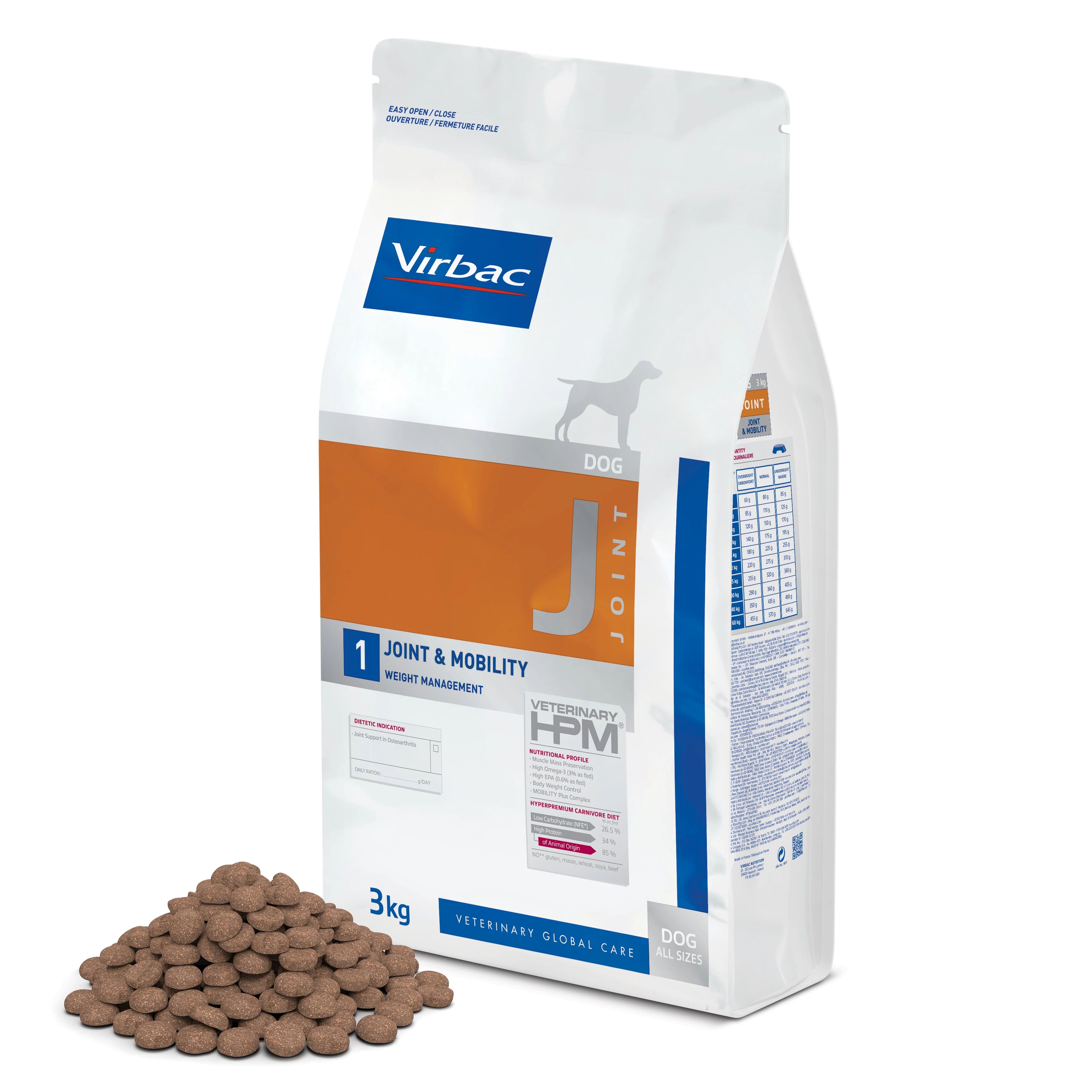 Eggshell membrane is 100% natural; obtained directly from chicken eggs via a unique environmentally friendly process without the use of any chemicals. The final product is rich in proteins and contains key elements such as collagen type I, hyaluronic acid, chondroitin sulphate and glucosamine, which are all known to be beneficial to joint health. The components of eggshell membrane help to limit inflammatory processes that occur in osteoarthritis, and preserve the existing cartilage structure whilst promoting synthesis. As a result, studies show that eggshell membrane contributes to a reduction in pain perception by 25%, improved joint function by 33% and increased quality of life by 35%, all within 6 weeks (1).
Eggshell membrane has been incorporated to complement the existing holistic and comprehensive approach to osteoarthritis and weight management, through Veterinary Global Care. Some features are directly aimed at the management of osteoarthritis: high levels of omega-3 and EPA to help modulate inflammation and high levels of protein help with muscle support, whilst joint health is supported by the Mobility Plus Complex (a combination of chondroitin sulphate and chitosan), Vitamin E and eggshell membrane. The low energy density helps with weight management, as obesity is often concomitant to osteoarthritis (and aggravates it), whilst high protein levels help to preserve lean body mass. Finally, the unique formulation provides an optimised and balanced approach to nutrition, taking into account other common conditions that could arise simultaneously to osteoarthritis.
'I am delighted to be able to introduce this innovative new ingredient to the VETERINARY HPM Joint & Mobility Clinical Diet' said Rémi Mandray, Product Manager at Virbac. 'This is an addition to an already very comprehensive approach to nutrition in dogs with osteoarthritis, which affects 20% of the adult canine population (2). Studies have shown that improvement on mobility is visible as quickly as 2 weeks after diet introduction (3) – changing their diet truly can change their life!'
You can find your nearest VETERINARY HPM stockist here. Alternatively, you can purchase online for home delivery from the Virbac Web Store
References:
(1) Aguirre A et al. J Vet Med Anim Health. (2) Anderson KL et al. Sci Rep 2018. (3) Nicolas et al. Animal Health and Vet Medicine Congress, Valencia, Spain, Sept 2016.