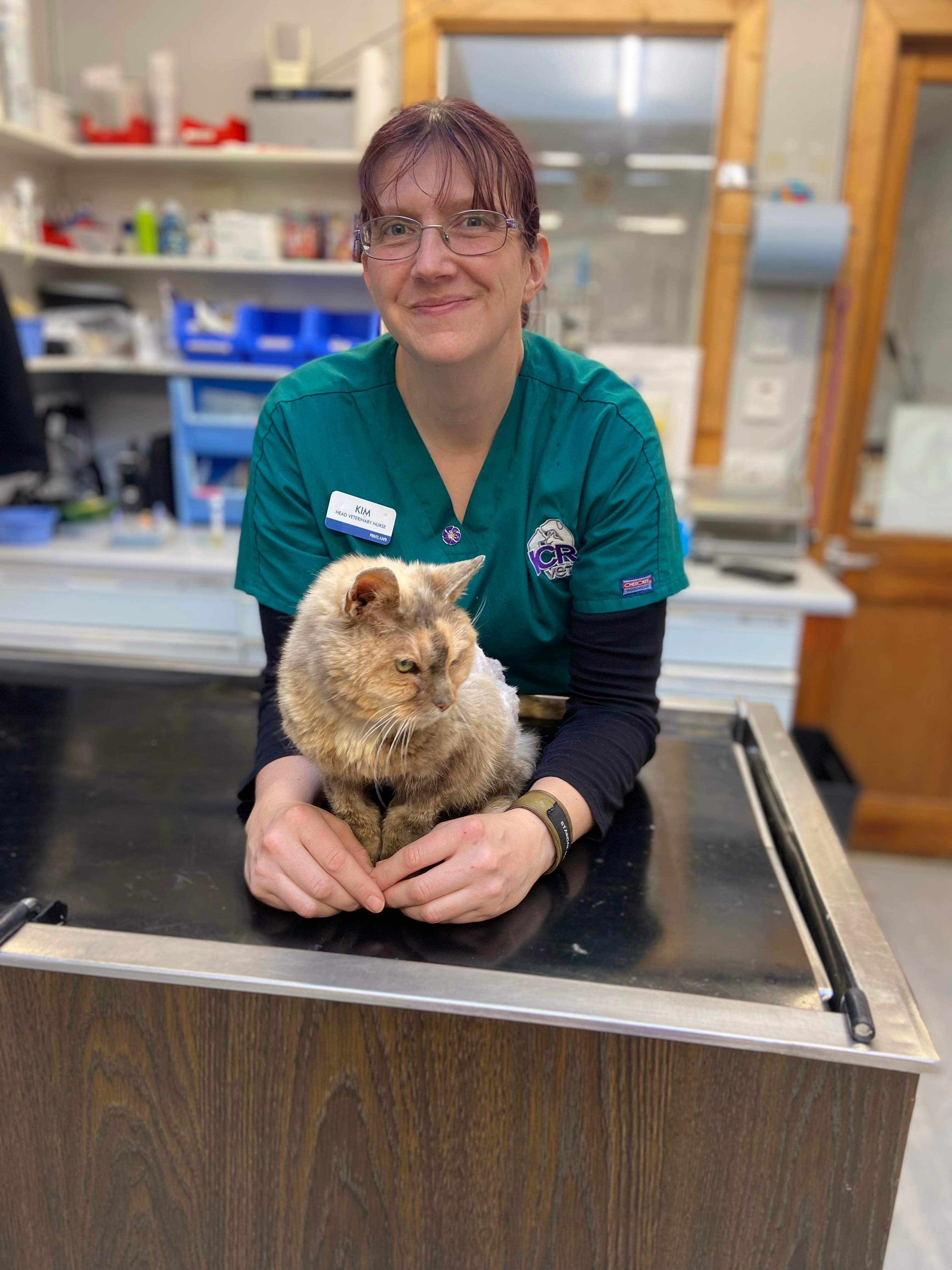 Tilly disappeared following a house move from Northumberland to Edinburgh, and despite Kim's desperate efforts, she was not found.
'Tilly loved the outdoor life, and 4 days after the move she made a break for freedom and managed to sneak out of the house', said Kim. 'I put posters up everywhere, a cat carrier outside the house with fresh food and water and walked around the area daily looking for her, all to no avail'.
Fast forward to February 2022, some 17 years after Tilly had gone missing, and imagine Kim's shock and delight at receiving a call from the SSPCA (Scottish Society for Prevention of Cruelty to Animals) to tell her that Tilly had be found, and in the very same village where she went missing all those years ago!
'A local resident spotted her all matted and very thin, she contacted the SSPCA inspector to check if she had a microchip' continued Kim. 'The inspector checked the chip on the national database and then gave me a call whilst Tilly was sitting in a carrier in the back of her van, which I think is pretty incredible!
The last 17 years of Tilly's life will always be a mystery to Kim, but at 20 years old and having clearly had some tough times, Tilly is currently safe and spending time at Kim's veterinary practice to oversee her recovery, and to address any health issues she may have.
'I never stopped worrying about how Tilly was getting along and if she was okay. I am just so delighted to have her back so that she can be safe and well looked after.' added Kim. 'It just goes to prove the importance of microchipping cats, but also keeping details up to date. And not to give up hope!'
Is your cat microchipped? Are your contact details up to date? Speak to your vet or vet nurse regarding microchipping in cats, or other species!
More questions on microchips? Learn more about BackHome Microchips here.